Kristy Case, MSW, LCSW, OSW-C
Licensed Clinical social worker
Welcome. You have taken the first step in exploring how psychotherapy may benefit you. In my work, I support individuals through challenging life experiences such as illness and loss which are often accompanied by feelings of sadness, powerlessness and fear. I work collaboratively with my clients to understand, explore and create resolutions to life's encounters. I want to help you cultivate life-long tools that can help support your inner resiliency.
I hold a Bachelor's Degree in Science from Northeastern University and a Master's Degree in Social Work from New York University. I have been a certified oncology social worker for nearly 15 years, with specialized training in Cognitive Behavioral Therapy (CBT), Meaning Centered Psychotherapy (MCP) and Eye Movement Desensitization and Reprocessing (EMDR). I am a trained vinyasa yoga teacher, reiki practitioner and have expertise in stress reduction techniques such as breathing and mindfulness. Additionally, I am knowledgeable about genetic mutations related to cancer, caregiving, addiction, codependency and spirituality.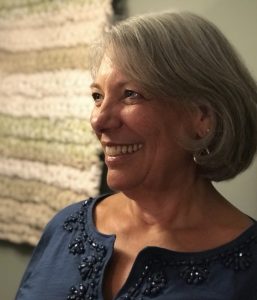 Diane Haley, LCSW, OSW-C
Licensed Clinical Social Worker
As a certified oncology social worker, my clinical expertise relates to helping individuals maximize coping and management of cancer and other chronic illnesses.  Every person brings unique characteristics to dealing with illness, so we'll look together for your inner sources of strength to help to find your own best way of coping.  We'll work together to find ways to minimize the internal and external stressors that accompany illness, using a strengths-based, solution-focused foundation.  Because illness affects the entire family, I also work with caregivers and the extended family network in individual, couple and family sessions. 
I'm a Licensed Clinical Social Worker (LCSW) with certification as an Oncology Social Worker (OSW-C) and in Clinical Supervision.  In addition, I have specialized training in Cognitive Behavioral Therapy, Meaning-Centered Psychotherapy and Trauma-Informed Practice, Acceptance-Based therapies, and Emotional Freedom Techniques.
 I have over 15 years of experience in hospital social work and 10 years of teaching experience on a graduate level on the subject of chronic illness and disability.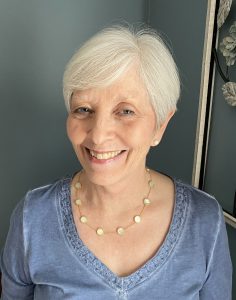 Catherine F. Owens, LCSW
Licensed Clinical Social Worker
Loss, aging or serious illness can be life changing.  Such major events often lead to feelings of sadness, grief, anxiety, confusion, isolation and fear.  Talking about these difficult experiences in a calm, safe environment with a professional who is able to listen well can be invaluable. Feeling supported, heard and better able to understand your own reactions to these unimaginable changes facilitates coping and more positive outcomes.  
As a therapist, I believe that entering into a working relationship with a practitioner who is a "good fit"  can have the greatest impact.  Perhaps the most meaningful goals are:  to find greater acceptance of your situation and to develop an improved ability to cope in a more positive way.
I am licensed as a Clinical Social Worker in the State of New Jersey. Since graduating from Fordham University Graduate School of Social Service in 1982 I have worked in multiple healthcare settings in New York and New Jersey.  With extensive counseling experience in Cancer Care, Geriatric Care, Caregiving, Grief and Bereavement, I maintain a firm foundation and unique ability to care for clients facing life altering situations.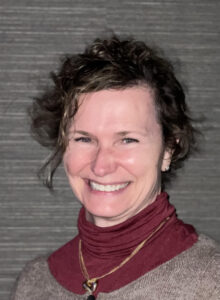 Lisa Picciuti, LCSW, OSW-C, NCTTP
Licensed Clinical Social Worker
Whether by necessity or choice, change and self-exploration can be hard.  Often, taking the first step in seeking help can be the most difficult one. The fortitude it takes to face fears, address issues, trust in others and change behavior can be rewarded with leading a happier, more fulfilling and more meaningful life.
In a safe and supportive environment with an atmosphere of respect, care and kindness, I work collaboratively with my clients with the goal of alleviating suffering. I am dedicated to helping my clients navigate life's difficulties, transitions and losses using an approach that best fits their needs. In addition to psychotherapy I have been trained in cognitive behavioral therapy (CBT), Eye Movement Desensitization and Reprocessing (EMDR), Emotional Freedom Technique (EFT or "tapping"), and Meaning Centered Psychotherapy.
I am a licensed clinical social worker, certified oncology social worker, and hold a national certificate tobacco treatment practice providing psychotherapy and smoking cessation to adults.  I completed my undergraduate studies at Cook College, Rutgers University and my graduate training at the New York University School of Social Work.